I love all the tiered stands I see on Pinterest, and realized that I had on hand what I could use to make my own versions.
You'll recall, the back became this.
And part of the back 2 legs became this.
And one of the arms became this chalkboard (available in
my shop
).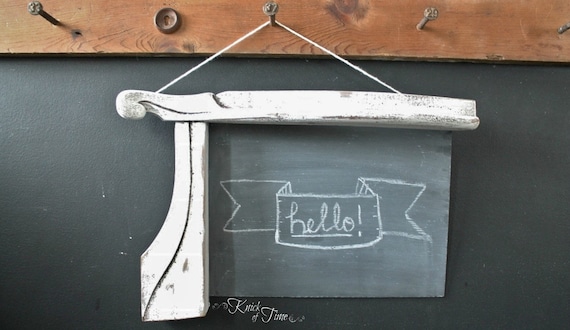 I still have the other front leg and the 2 arms to work with.
Anyway, I attached the strainer pan to a little wood plaque for stabilization.
I still had the other leg to work with, so I created another one using 2 old enamelware bowls.
This time I did a little dry-brushing with white paint on the leg. Because these are bowls, they are pretty spacious and hold a lot.