I've been chomping at the bit for the last week to share this new feature
called, "
Down at the Corner Store
" with you!
First, I want to share the inspiration behind the name for this new feature.
When I was a child and I went to stay all night with my grandma,
we always took a walk to some of the little shops in her town.
She didn't drive, so she had a shopping cart she pulled with her
to carry her groceries and goodies home with her.
We just enjoyed a leisurely walk together, occasionally
chatting with people we met along the way.
It's one of my fondest childhood memories.
Down at the Corner Store
will be a chance when I can "take a walk" with you,
to visit the newest sponsors at Knick of Time. Some are businesses,
some are bloggers - often they are both, and I'm
honored to partner with them.
So, lace up your walking shoes, and grab your shopping cart or market basket.
Let's head down to visit the newest sponsors at Knick of Time!
First off, let's visit
Shelly @ Shizzle Designs.
Shelly is a retailer for CeCe Caldwell Chalk & Mineral Paints and Waxes
and she has her shelves well-stocked.
She carries all 36 colors of paint, as well as waxes to finish your pieces.
Because she also sells furniture she's redesigned with this paint,
she's well-experienced to answer any questions you might have.
Shelly also authors the blog
Shizzle Design
where she shows
pieces she's restyled with CeCe Caldwell paint and shares
lots of tips for creating stunning pieces like this.
If you live near Grand Rapids, MI, you can purchase Shelly's furniture pieces
or take one of her new painting workshops as well.
If you can't take her workshop, she also carries this digital book that you can purchase,
download, and start learning to paint like a pro!
A little further down the block, we spot a boutique
that lures us inside, from just a glimpse through the windows.
Chelle, the owner of
French Charmed
has the finest selections of
handcrafted products filling her lifestyle boutique.
It's one of those dreamy kinds of shops that makes you feel like
you've somehow left the country and are on holiday in France.
If I received a gift like this, I don't think I'd even want to unwrap it!
Is this wrapping paper gorgeous, or what?!
If you can't decide what to purchase for those on your Christmas list,
gift certificates are also available.
Chelle also authors the
French Charmed blog
and if you sign up
for her newsletter, you'll receive her "
51 Ways to Feel French Right Now
" List.
Visit French Charmed
HERE
and prepare to fill your cart!

Crossing the street, we come across another shop that looks to wonderful to pass by.
There we find shop owner, Deborah @
Green Willow Pond
,
busy creating beautiful decor for the Farmhouse, French and Cottage enthusiasts.
Her wares include lovely handmade damask pillows and magnet boards,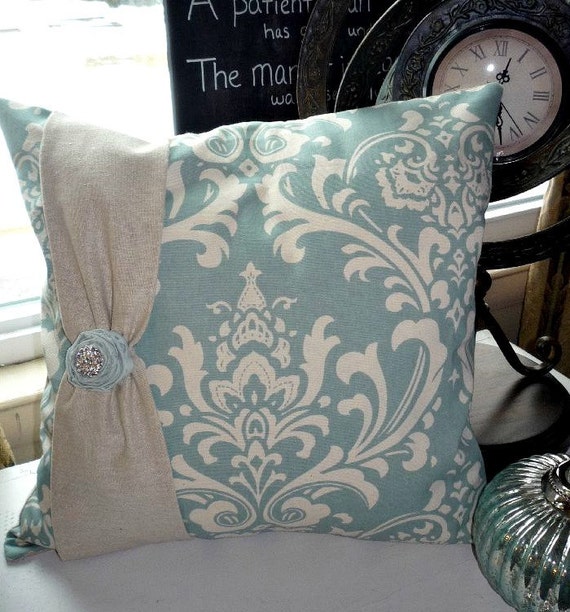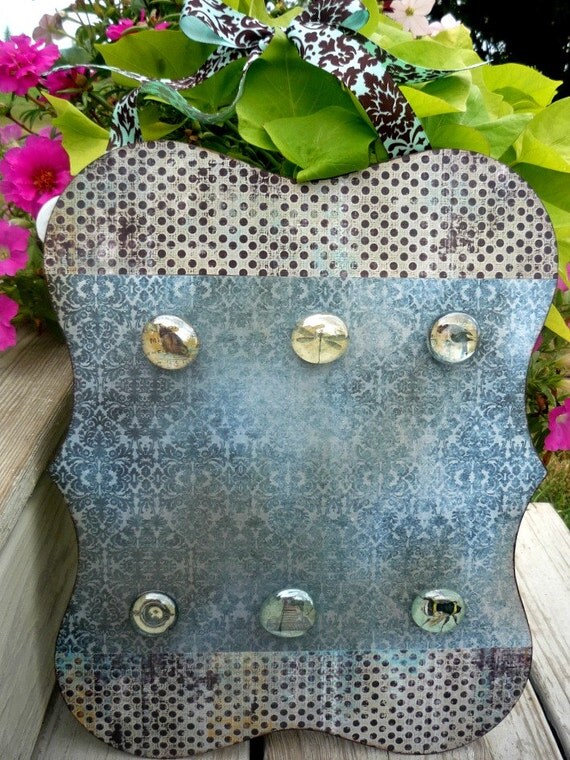 as well as Cottage Style Pillow Covers, Pennant Necklaces and more.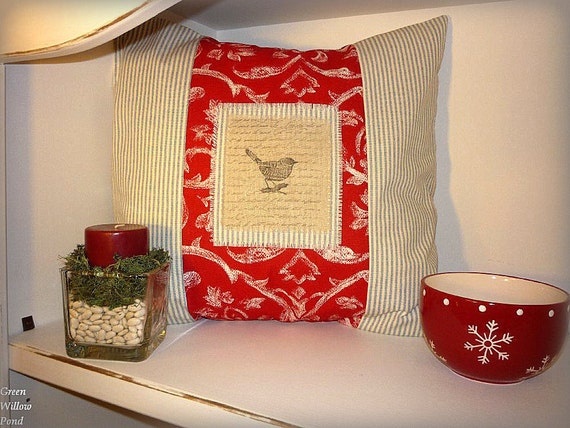 Deborah also authors the
Green Willow Pond blog
and would
love to have you drop in and visit her!
Soon we meet up with
Pamela @ Mercantile Muse
,
and stop to chat for a few moments with her.
She shares all the latest happenings at the Mercantile, including
the October giveaway she's hosting, with
$175 worth of fabulous prizes
.
And since her shop is on our way, we drop in
to see what she has to offer.

Pamela has a wonderful selection of digital artwork she creates for her shop,
including these "
Grow Love
" and "More Tea Please" prints,
as well as some vintage finds.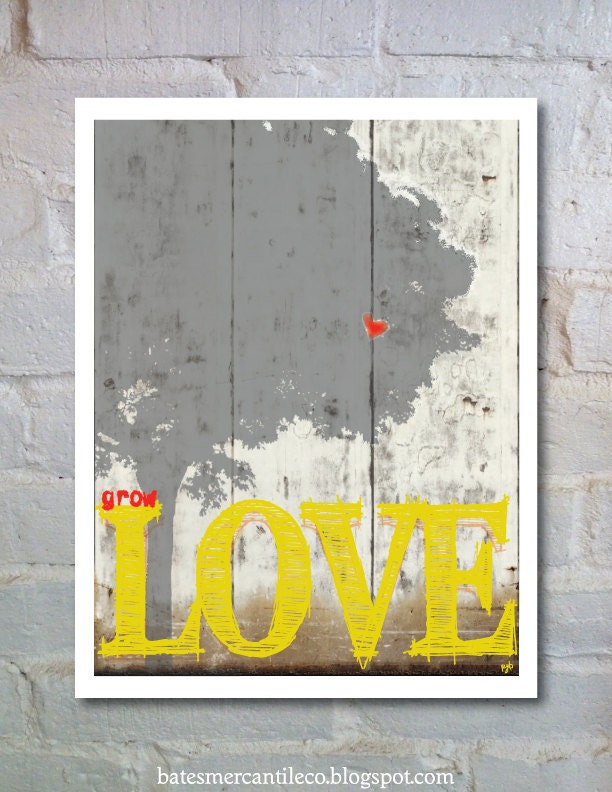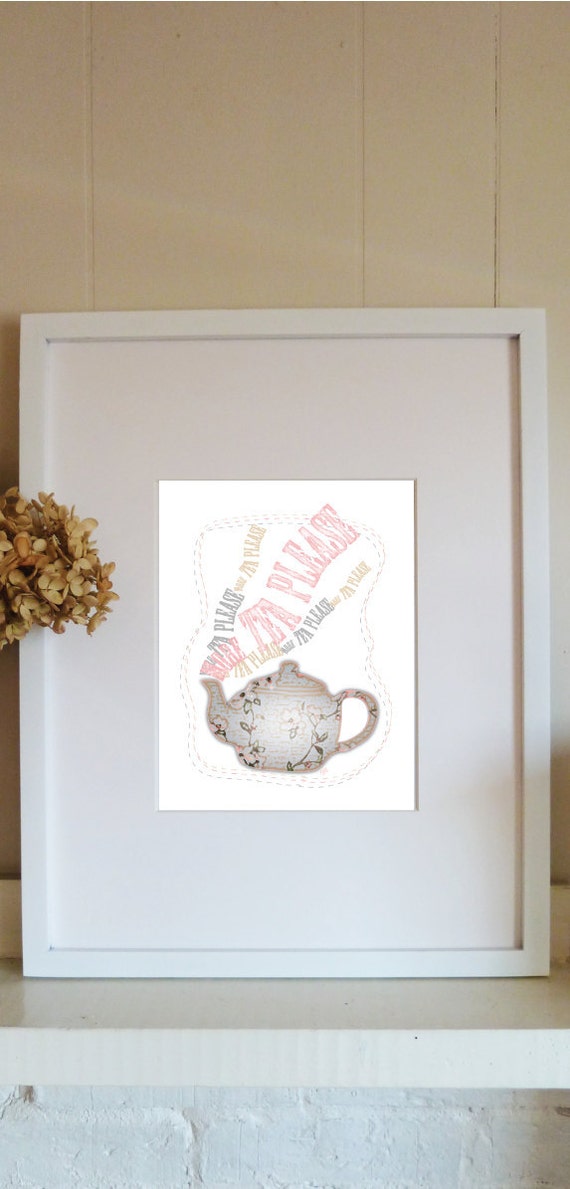 I hope you enjoyed our walk through the newest shops in town
and pay them each a visit yourself. Christmas will be here before
we know it, and these shop owners would love to be of service to you.
Please tell them Angie @ Knick of Time sent you!
To become a Knick of Time sponsor, click HERE and
you'll be featured next month at "Down at the Corner Store"!
Blessings,