My knock-off project for today
is so ridiculously easy, I gotta admit
I'm kinda pleased with myself.
I was thumbing through the Restoration Hardware
catalog and came across this
I choked a little when I saw their price tag...$249.
For that price, I'd want an actual antique,
not a reproduction, but it is cool.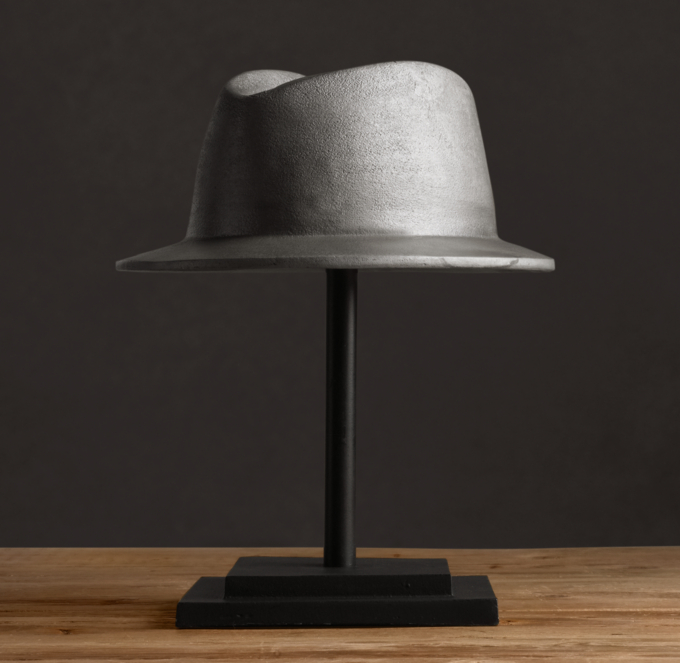 I remembered that my oldest son bought
the hat my youngest son is
wearing in this photo, so for kicks,
I thought I'd try this as a knock-off project.
I knew a stand could easily be put
together from a dowel and 2 wood blocks,
(which you could easily do too)
but shortly thereafter, I found this
"thing" in a thrift store. I have no idea
what all the holes in the top were for,
but I bought it because now I had
everything I needed to create my knock-off.
I simply painted it black.
Originally, I planned to put plaster of paris on
the hat, then spray paint it,
but decided there was no point in ruining
a perfectly good hat, so my project
is actually a hat stand, rather than a hat "mold",
but the look is very similar, for
about $247 less than RH (because I didn't have to buy a hat)
Close enough, right?
And now my son has a stand for his hat!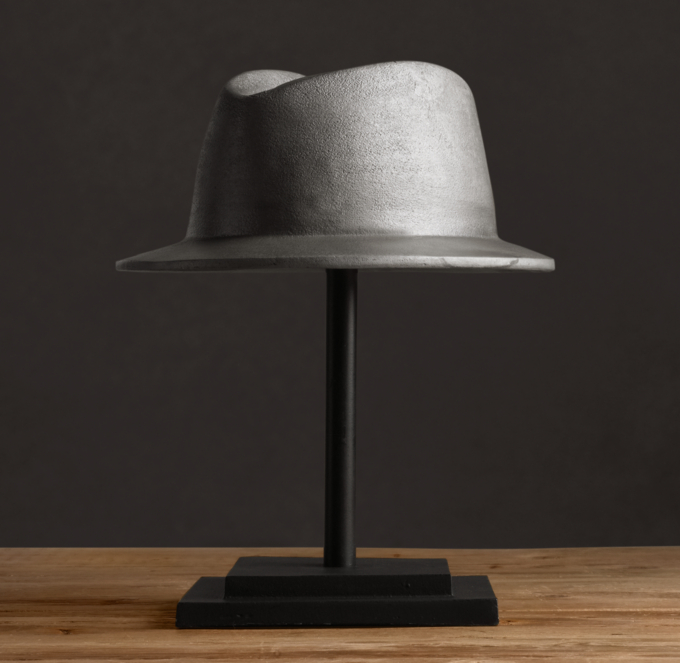 Blessings,
You Can Find Me at These Parties: