Welcome back to week #29 of
There were some outstanding vintage-style treasures
shared last week and I wish I could feature them all.
Here are just a few I think you'll LOVE!
of her flea market finds, but my eyes
zeroed in on the old alarm clock.
If you share an old clock at Knick of Time Tuesday -
it'll ALWAYS grab my attention!
Go check out the rest of her finds that
are almost as fabulous as this clock!
gave an old instrument case a 2nd chance with
a fabulous makeover! Love it!
I especially love the little BINGO balls!
What's a gal to do when she dearly wants a mantle,
but doesn't have one in her home?
Well, you could buy a mammoth piano and use it for
a mantle like it did, OR you could be more sensible and
create one from a vintage shelf and some corbels
It's a beauty!!!
shared her first attempt at reupholstering a vintage chair.
I think she did a fabulous job and should be proud!
I have one that's been sitting in my workshop for months,
and I wish she'd come get some more practice on mine!
participated in a challenge to create
a bracelet using household items.
She's the perfect gal for the assignment because
her Etsy shop is filled with stunning bracelets
and other jewelry that she creates from grain sacks, old jewelry, etc.
I'm hosting a GIVEAWAY for a $20 Gift Certificate
for Leslie's gorgeous goods, so you
could be the winner who can choose
your own beautiful piece she's created!
The giveaway starts tomorrow,
so be sure to come back then and enter.
Be sure to visit and follow her blog
now, and that'll get you 1 entry into the giveaway!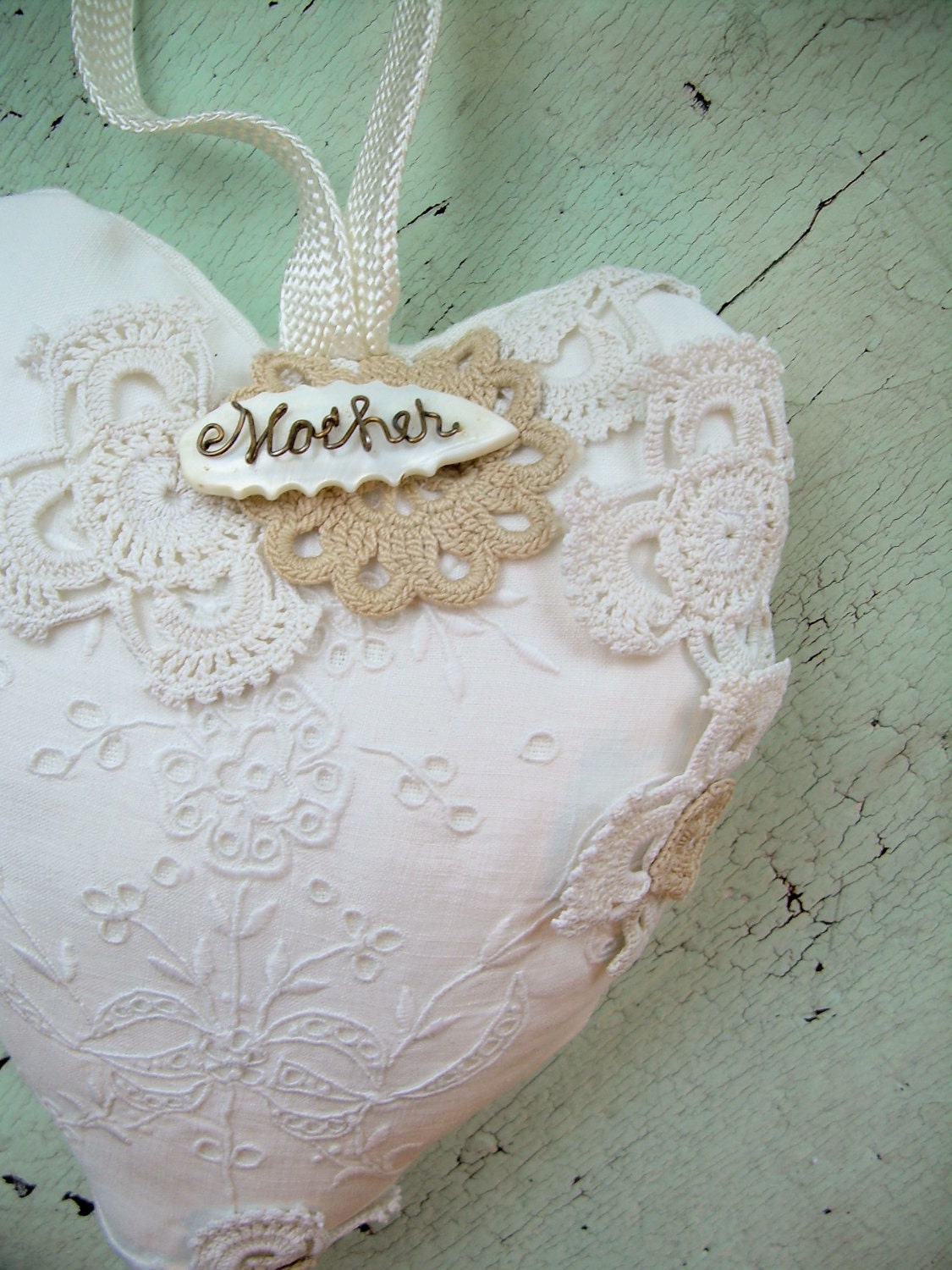 Feel free to grab this button if I featured you today!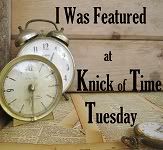 You'll also be pinned on the
Please, do the
following before linking up:
1. Follow Knick of Time
2. Please only link up your
vintage-style
treasures.
No food, giveaways, link parties or sales links or items that aren't vintage-style.
Those links will be deleted.
3. Post a link back within your post,
so others can join the party.
Only those who link back will be featured.
Prepare to be Inspired!