Wow, it's already the 12th
Knick of Time Tuesday
The time passed so swiftly!
We had so much vintage bliss shared last week that
I had
the
hardest time selecting just a
few bloggers to share with you.
.
If you missed it, you
must
go
back and check them out
here
.
You can learn to make a
thyme Christmas wreath
,
turn an
old silver cup coaster into a vintage ornament
,
make a fun & funky
Christmas tree from old lamp shades
,
and so much more!!
I don't usually feature the same blogger
twice in a row, but I couldn't help myself this week.
Would you look at what
Barbara Jean @ Treasures From the Heart
does with a sweet little pairs of vintage baby shoes!
So blessed cute!
And the old-fashioned Christmas vignette,
by
Lisa @ take six
makes you feel like you're stepping
back in time and can almost smell
the pine tree as Father brings it through the door
and popcorn popping for the garland that will go on the tree.
Ahhhhh....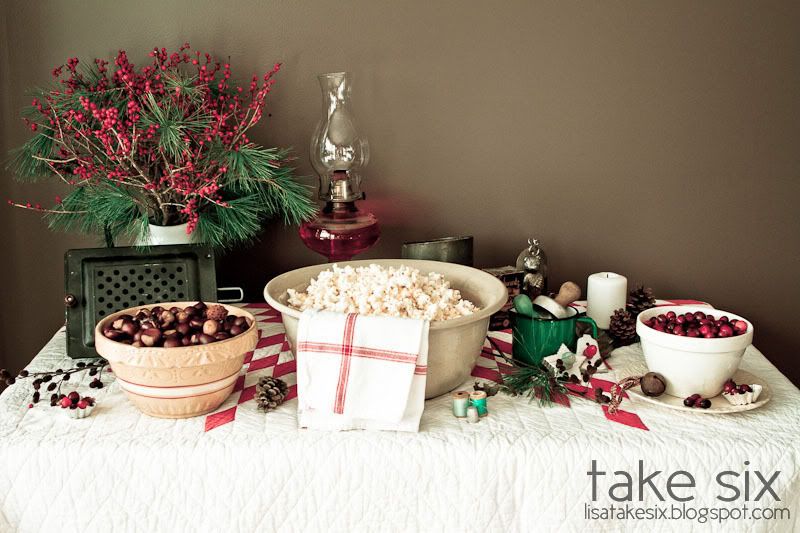 This next feature is really special to me because it
was inspired by my "
Word on the Wall
" project.
Cathy @ My 1929 Charmer
wanted a change above her fireplace mantle
and used vintage sheet music to wallpaper the wall.
I'm honored she liked my Bible wallpaper
and am so impressed with how her mantle looks now.
Just gorgeous and timeless!
Audrey @ Timeless Treasures
took a rusty, old, metal grid and
turned it into a cozy Christmas vignette on the wall.
I love that she can redecorate it for any season
and would love to get my hands on
an old grid like that!
Won't You Join Us This Week?
1. I'd greatly appreciate it if you became a friend & follower of Knick of Time
2. Please only link up your vintage-style treasures.
(No food or items that aren't vintage-style)
3. Please post a link back so others can join the party.