My mom and I are about to embark
on a new mission...
Reupholstering a Chair.
Some of you who are old hands are reupholstering,
may think this is no big deal,
but as talented as my mom is, she's never
done it and neither have I,
despite the fact that upholstery
was her father's trade.
We've both recovered
seat cushions, but never a whole chair.
Here's the lovely old gal
that's getting a facelift.
I paid a whopping $1
for her last month at an auction.
She is super sturdy, and I love
the lovely aged look of her finish,
so I'm not repainting her frame.
She's just getting a new "dress".
My mom already removed all the
fabric and nasty filling,
but my camera did something weird tonight
and all those photos were lost.
Mom's doing the majority
of this project, because she's
a heck of a lot smarter and more experienced
when it comes to figuring things like this out.
We've only got a little more
than a week before she returns
home to New Mexico, so we've
got to get cracking!
Hopefully you'll see
this little old lady sporting
a new look soon.
(the chair, not my mom!)
Wish us luck!
I have another old gal
that is dying for a facelift,
but I have no idea if or when
that will happen.
I buy them because I can't resist them,
then they sit in my workshop,
because I don't know what to do with them.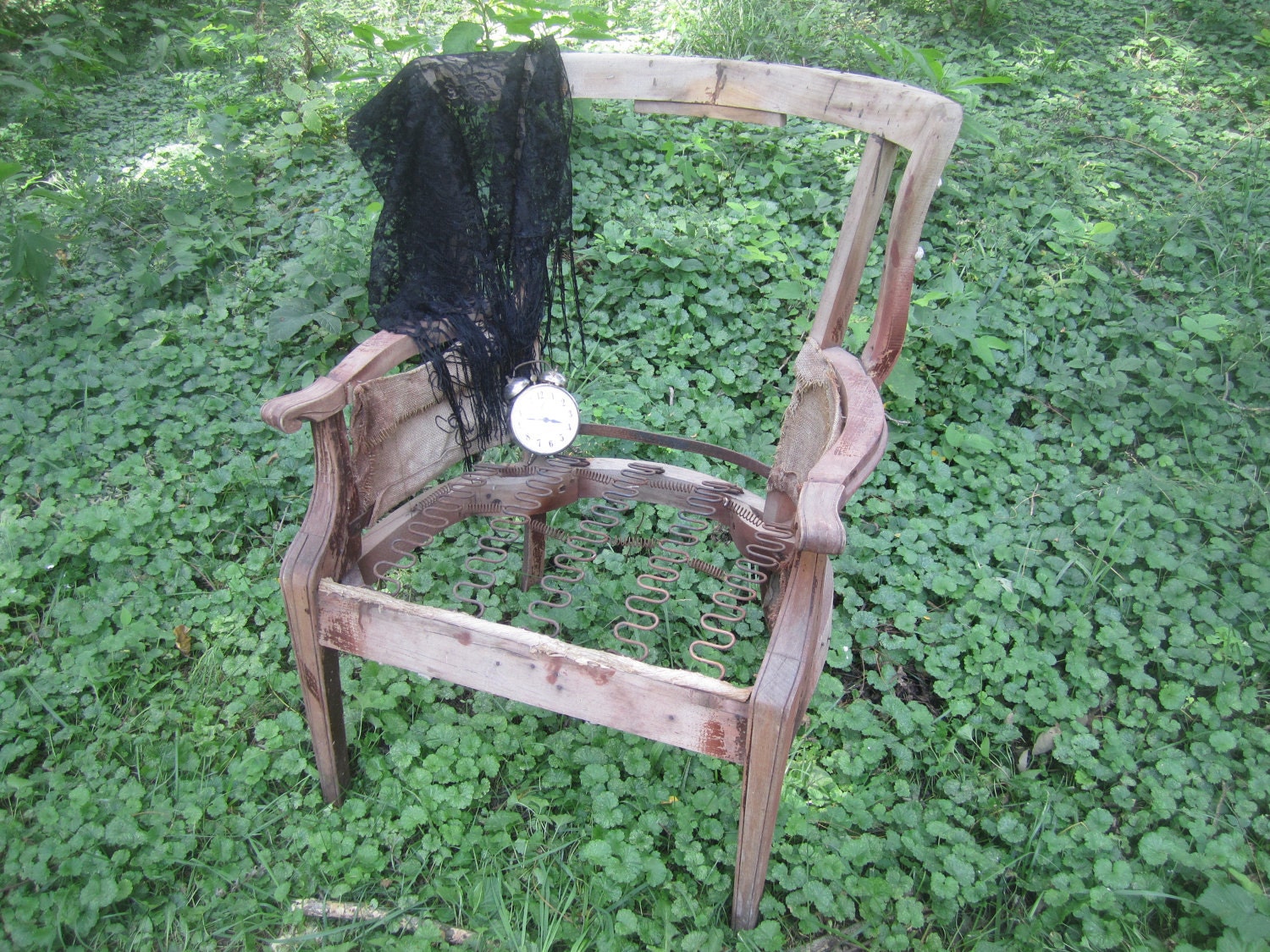 If only Ruthie would come
for a visit,
I'm sure she could work wonders
on her!
You know, the Ruthie that
transformed this...
into this...
Can't hurt to wish, right?
Blessings,
I can frequently be found
visiting these parties.
Want to add your party to the list?
Just let me know!